About us
With an ethical outlook and creative edge, we offer strategic, intelligent design and brand consultancy without the big studio price tag. Founded in 2013, Ave has one simple vision – to produce beautiful and effective design for great organisations and causes.
Ave is an independent, ideas-led studio that works solely with charities, not-for-profit organisations and the public sector to ensure these organisations communicate with their audiences effectively.
Collaborating with organisations we love and believe in, we work hard to really get to know our clients so we can push, evolve and reshape their brand identities and communications with our holistic approach. Our extensive experience in the charity and not-for-profit sector means we have invaluable understanding and insight into the unique set of branding and design challenges such organisations can face.
As an integrated studio, we offer a breadth of services. We bring together a trusted network of highly experienced creatives and technical specialists to solve problems and meet objectives across projects spanning all visual touch-points. This bespoke approach ensures a high-quality product that looks great and is tailored to create real, tangible results.
Meet the team
Laura Corbett
Associate Creative Director
Laura has 15 years' experience as a graphic designer, and specialises in the development of brands, both on and offline. Laura has worked on the evolution and creation of a range of brands whilst at Ave, including the relaunch of London Youth, and developed new brands for the Queen Theatre Hornchurch, Avon's 'Pink Light Project' and the Regent Theatre Ipswich. As our lead print and brand designer, Laura is an expert in understanding how format, design and messaging can be tailored to resonate with target audiences.
What I bring to work:
Well-considered, effective design solutions. A passion for print and a kick-ass font library. Shoulders to lean on. Tunnocks teacakes.
What I bring to the party:
Disco naps. Gin. An obsession with weddings and industrial buildings. An array of accents.
My favourite project:
The Queen's Theatre rebrand project is still one of my favourites – it was our first theatre rebrand I loved visiting the venue to soak up its history and the team's passion for all things Queen's and bring it back to the studio to inspire the team. We got to develop their website with the new brand, and we are fortunate enough to still be designing theatre's seasonal brochures and show marketing materials – still looking fresh!
Darren Luchmun
Associate Creative Director
Darren has worked as a designer across print, digital and brand for over eight years. Since joining Ave Design in 2016, Darren has led the digital strategy and website design for the Sustainable Restaurant's 'Food Made Good' campaign, Kings Theatre, and the Masonic Charitable Trust.
As well as having strengths in digital, Darren has strong skills in illustration and animation, working on brand awareness campaigns for Avon, Barnardo's and FoodSave. Darren's ability with illustration also lends him well to creating infographics, both large and small scale. Darren is also well versed in working in behavioural change campaigns, having led the 'ForwardMotion' brand and website design project for Southend Borough Council, and Kick It Out's 'Report It' campaign.
What I bring to work:
A passion for all things illustration and a constant quest to create beautiful, user centred websites. And a great passion for flat caps.
What I bring to the party:
Infinite Spotify playlists, an embarrassing repertoire of accents, and a reputation as an excellent terrarium creator!
My favourite project:
ForwardMotion was a great project to work on. It had so many aspects to get stuck into; branding, website design, illustration and animation. Being part of the team that created such a vibrant look and feel, for an awesome initiative, is definitely one of my highlights.
Chris is the newest member of the Ave gang, joining us in early 2019. Chris' methodical approach to design and devotion to beautifully crafted graphics quickly established him as an important part of our team.
Since joining Ave, Chris has delivered various on and offline design project, including the identity of the Coutts and Willow Foundation 'Extraordinary Collection', leaflets and infographics for SportsAid, and corporate reports for Avon (including its latest Corporate Social Responsibility report and its Annual Report).
What I bring to work:
A conscientious approach to design with a commitment to dissect and contemplate a brief in entirety.
What I bring to the party:
An embarrassing amount of impromptu dad jokes, eclectic song requests and a worryingly large sweet tooth.
My favourite project:
The 'Extraordinary Collection' project for The Willow Foundation and Coutts was especially rewarding – witnessing our work implemented in full force at the charity live auction event.
Joining Ave in  2021, Lauren has worked across a variety of on and offline projects. She has a keen interest in branding and brand communication across both print and digital design. Lauren loves to solve problems and all things creative, especially illustration and learning new things.
What I bring to work:
A curiosity into each brand, how to effectively find each unique story and communicate it. A can do attitude and plenty of snacks.
What I bring to the party:
Non-stop dance moves, lots of party games and an extensive knowledge of movies and tv shows.
My favourite project:
It's too hard to choose! Each project provides new challenges and a new style to explore. It's rewarding to see the projects come together and the meaningful impact they can have.
Dan Stocker-Williams
Project Manager
Dan is an experienced Project Manager, with experience in leading teams on the smooth and successful delivery of projects. This involves overseeing the scheduling, production, quality control, and delivery of briefs from small to large.
A core part of this is about building up strong, trust based relationships with clients and ensuring that the project team is always operating efficiently and with clarity about the status of a job. Dan operates with a calm, positive, professional and pragmatic demeanour, ensuring that any potential challenges in a project are tackled before they become an issue.
What I bring to work:
A blend of European enthusiasms: foremost a German love of efficiency; a French passion for pastries; endless Italian coffees; an unfulfilled desire for siestas, and of course a Brit's eagerness for Friday beers.
What I bring to the party:
Speaking of beer, that's what I bring to the party. Beer, boardgames, and chips and dips to satisfy my hopeless Dorito addiction.
My favourite project:
This would have to be my first project after joining Ave, which was an internal project to refresh the way we manage all projects by moving scheduling, quoting, invoicing and so many daily tasks over to an awesomely nifty system called Streamtime. I was born to organise things and Streamtime makes organising things a joy. I love it.
Ellie Thompson
Founder and Director
With nearly 15 years of experience in design and strategy, Ellie creatively and strategically directs all the projects that come through Ave's door. Ellie has a particular interest in the charity and not-for-profit sector, believing that design is a vital ingredient in ensuring that brands and communications campaigns engage, onboard and encourage audiences to undertake key actions.
Ellie feels that with effective brand positioning and differentiation, combined with strategic high-quality design and marketing, organisations can establish trusted relationships with stakeholders, which ultimately generates brand awareness, campaigning gravitas and new revenue streams.
Since founding Ave in 2013, Ellie has grown the company to provide design and strategy services for Cancer Research, WWF, Macmillan, Barnardo's, Girlguiding, and many more.
What I bring to work:
An obsession for meticulous planning, a love of all things digital and a reputation as a very good Googler (and pastries on a Friday morning!).
What I bring to the party:
A continuous string of 'Would you rather?' questions, a refusal to partake in karaoke, and a lot of uncontrollable laughing.
My favourite project:
Our first Cancer Research 'Emeralds & Ivy Ball' visual identity will always be a project close to my heart. It marked a key milestone in the evolution of Ave and was a huge team effort, with each designer working on the project.
Our clients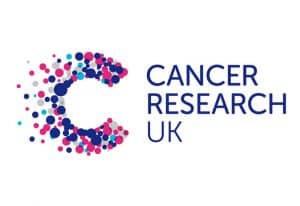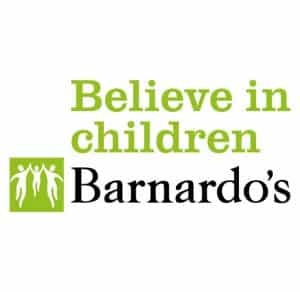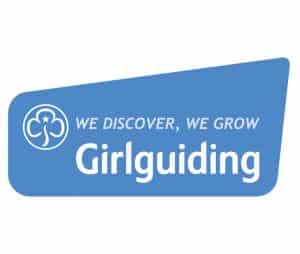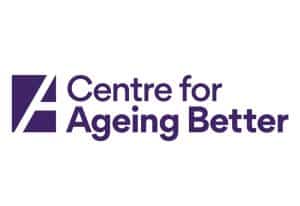 Cancer Research UK worked with Ave on our flagship fundraising gala ball. From start to finish the level of service was exceptional. They listened to our needs taking care to really understand the brand and our audience. They created some of the most innovative pieces of work we have ever presented to our guests and were able to refresh the look and feel of a 10 year event with such ease. It was a pleasure to work with them and Cancer Research UK can't wait to work with them again.
Isabella Rigby
High Value Supporter Partnerships / Cancer Research UK
We worked with Ave on a high profile campaign that had sudden changes in creative direction, huge numbers of deliverables and deadlines that were absolutely brutal.  They managed to float above all of the turmoil with a smile on their faces and create a campaign that smashed all of our targets and was one of the most effective creatives we've had.  I would work with them again in a heartbeat.
Jacqueline Dragon
Brand and Design Specialist / WWF
Ave were great to work with – really collaborative and hardworking. They were able to bring a fresh new look to our Impact Report, whilst staying within our brand guidelines and developed engaging copy. We were really happy with the end result and look forward to working with Ave again.
Lisa Belloni
Senior Strategic Communications & Marketing Manager, Girlguiding
Ave Design quickly grasped our hope-filled ambition and worked with us in patient and thoughtful provocation to discover ourselves for ourselves. Ave matched our freshness and excitement in all their work and indeed captured it.
Dame Ruth Silver
President / Further Education Trust for Leadership
The team at Ave were an absolute pleasure to work with. The team maintained a proactive and positive approach throughout the project, always responding promptly to requests and delivering all work on time to a high standard. If you're looking for a creative team that's easy to work with, reliable, flexible and great value for money, Ave is a fantastic choice.
Natasha Smith
Campaign & Content Manager / MS International Federation
Ave Design understands our brand and consistently find fresh and innovative ways of promoting our key messages. They always deliver high-quality work on time and cater for our budget requirements accordingly.
Richard Bates
National Communications Manager / SportsAid
Ave Design have gone above and beyond on every brief we've given them, constantly creating exciting collateral that brings our message to life. Ellie and the team's creative approach and eye for detail have created wonders within the budget set.
Leigh Farmer
Marketing Manager / Sustainable Restaurant Association
I have been impressed with the high standard of work, quality of style and innovative design created by Ave Design for the PFA's projects. I have enjoyed working with Ellie and the team at Ave who always listen carefully to the brief and work to budget and time-scales.
Simone Pound
Head of Equalities / The Professional Footballers' Association
Would you like to find out more? 
Get in touch, we'd love to hear from you