GirlGuiding
Impact Report 2017 Design, Illustration and Copywriting
We won a tender with Girlguiding, who were looking to produce an inspiring, perception-changing Impact Report with an aim to engage supporters and members by showcasing and promoting the voices of girls and young women. The remit of our work was to write the content for the report as well as designing the look and feel concept and layouts.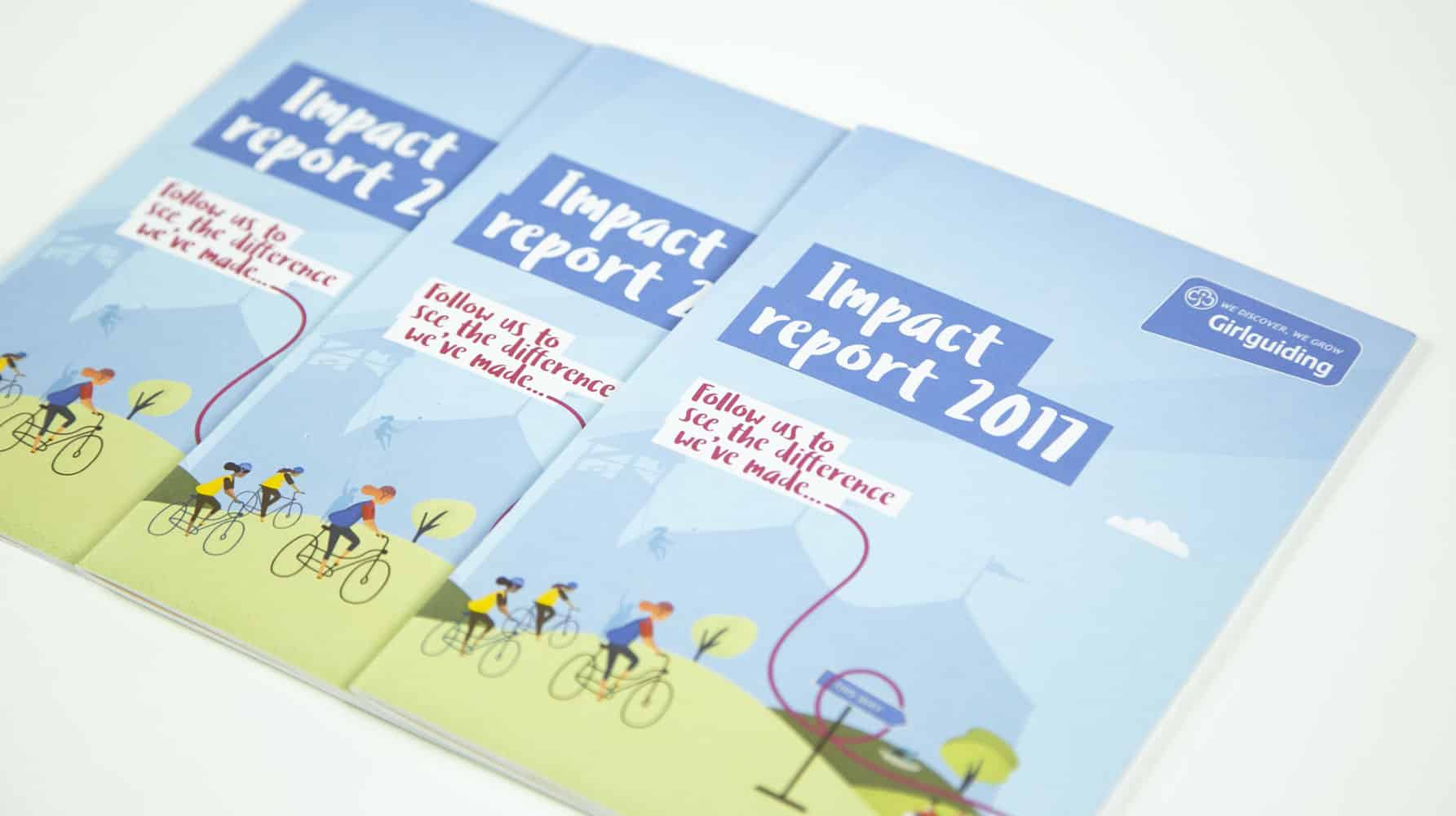 Girlguiding were looking for fresh ideas as to how their Impact Report could be written and  presented – they wanted to produce an inspiring, perception changing document. The challenge was that, in the wake of GDPR, there were no photographic assets to work with.
The steering committee at Girlguiding helped kick off the process of content creation by telling us the story of their work over the previous 12 months, and we then developed the visual concepts in line with the rough content structure that we had created. We then set about hand illustrating all of the stories and events that the steering group had told us about. 
It was important that the report was easy to digest and as such long form copy was avoided; instead embracing punchy paragraphs supported by statistics and quotes.
The final report was supplied as a printed document, fully interactive PDF with buttons, audio and video, and a suite of social media templates.
Ave were great to work with – really collaborative and hardworking. They were able to bring a fresh new look to our Impact Report, whilst staying within our brand guidelines and developed engaging copy. We were really happy with the end result and look forward to working with Ave again.
Lisa Belloni
Senior Strategic Communications & Marketing Manager, Girlguiding
Have a project
you want to discuss?
If you're interested in finding out more about how we could work together, send us a message and we'll get back to you.